Bring Home a Taste of The Island House by Making These Recipe Faves
Surrounded by water, The Island House Restaurant & Marina on the Eastern Shore features seafood so fresh they don't overpower it with extra ingredients and fillers. They strive to stay true to local recipes they inherited and shared two longtime customer favorites with AquaCultured.
And of course they feature oysters and clams!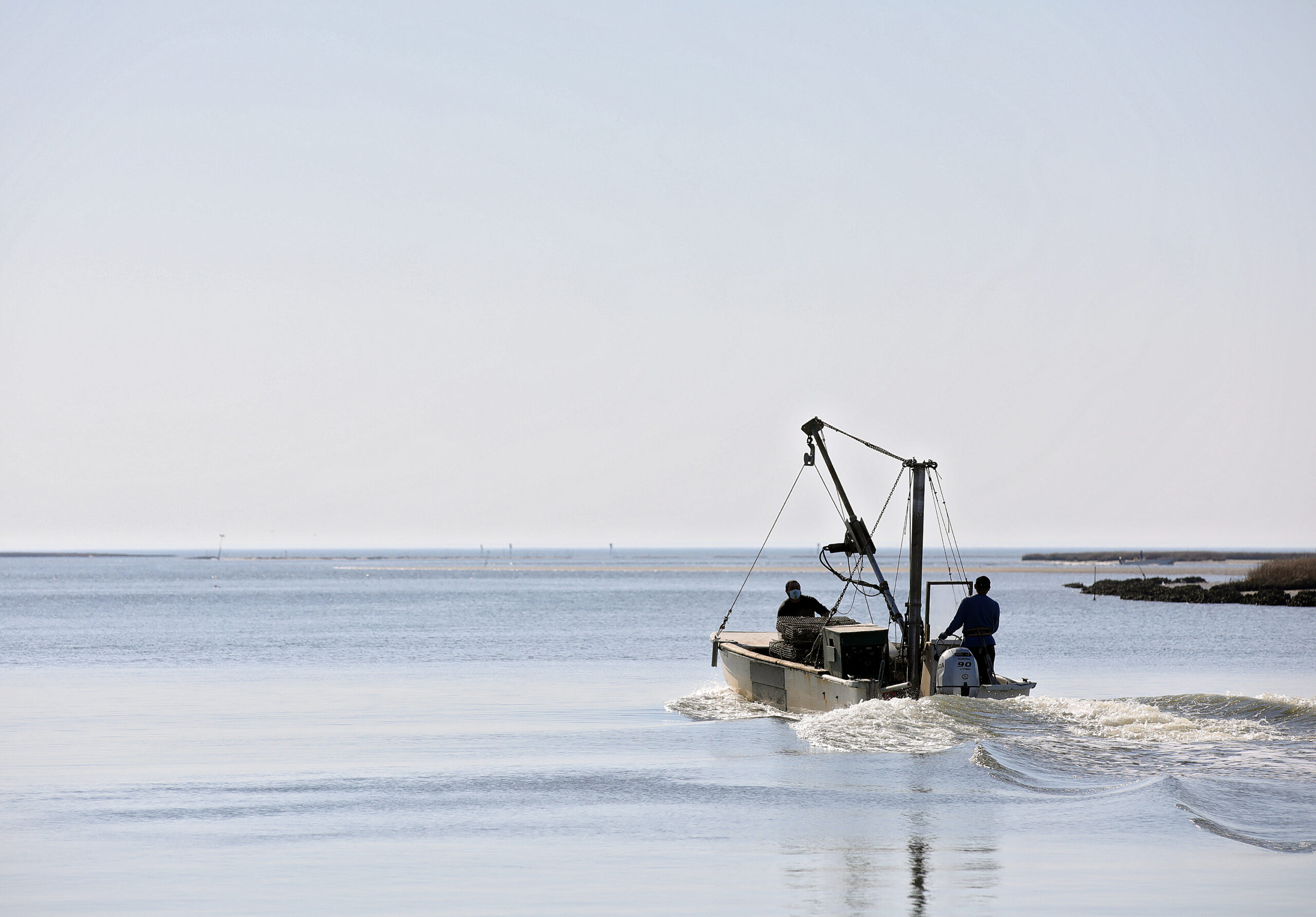 Oysters Paramore pairs two staples — oysters and crab. The Clam Fritters recipe comes courtesy of a longtime local gracious enough to share a family favorite.
During your next trip to the Eastern Shore, make a point to visit this waterfront culinary experience. Until then, savor these in your own kitchen!
Oysters Paramore
Ingredients
Crabmeat (2 ounces per oyster)
Oysters
5 large eggs
2 cups Duke's mayonnaise
1 ounce Old Bay Seasoning
Preheat oven to 375 degrees.
Gather the crab meat.
Shuck oysters.
Add about 2 ounces of crab meat per oyster.
Coat the oysters and the crab meat with sauce (recipe below).
Bake until slightly golden.
Instructions for Sauce:
Add mayonnaise, eggs and Old Bay into a bowl.
Whisk until it becomes a nice cream color.
Clam Fritters
Ingredients
1 gallon chopped clams
12 eggs
1 tbsp black pepper
1 tsp salt
¼ cup chopped onion
6½ cups flour, divided
6 ounces evaporated milk
1 tbsp baking soda
1 tbsp baking power
Canola or vegetable oil for frying
Instructions
Add the entire chopped clams and liquid.
Add salt and pepper, baking powder and baking soda
Fold those ingredients together in a bowl.
Whisk eggs in, breaking them up.
Add evaporated milk and onion, folding both in.
Add 3½ cups of flour (Can be up to 6½ based upon the consistency and amount of liquid in the chopped clams).
Fold ingredients together.
Coat frying pan with oil.
Fry the Clam Fritters, making sure excess oil comes off.
Serve Clam Fritters with your favorite cocktail sauce.