A How-to on Building Your Seafood Business Online
If you're a waterman in the 21st century, it only makes sense to grow your seafood business online. Not sure how to get started? Follow this step-by-step guide.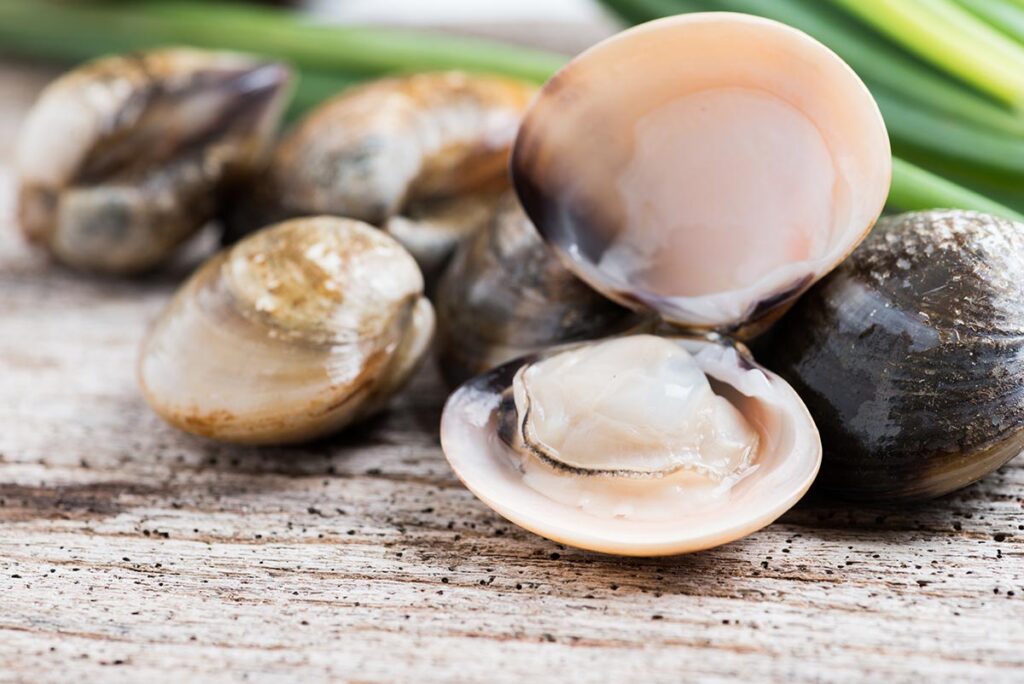 ---
Define Your Selling Strategy
If you're used to selling traditional retail, examine your selling strategy to determine the level of investment you'll need to make for e-commerce. Online selling requires shipping contracts, order platforms, payment processing and special packaging. If you didn't have a website before, you'll naturally need one to sell online. It's best to smart small and grow. You'll want to target your marketing efforts, so your profit margins are where you want them to be.
---
What Does Ordering/Pickup Look Like?
If you're selling regionally, you could also offer same day pickup in addition to using UPS or FedEx for delivery. You'll still need a basic selling platform and a way to pay online.

If you're selling regionally, you might consider using company operated trucks that take your seafood to either the customer's door or a central pickup location.
If you're wanting to sell nationally, that will require a large investment, a dedicated support team and higher overhead. You can either rely on UPS and FedEx or delivery via company trucks.
---
Wholesale vs. Retail Cost
Wholesale requires lower overhead and investment. At the same time, you won't need special packaging or a selling website.
Retail has higher overhead and investment as you will need special packaging, a selling website, payment processing fees, website fees and continuous customer service.
---
Calculate Costs to Ensure You Can Make a Profit
Wholesale costs include fuel, maintenance, licenses and equipment
Retail/E-commerce costs include managing and creating a website as a selling platform, packaging, payment processing fees, advertising fees, a dedicated staff and delivery/shipping costs.
---
Set & Measure Profit Margin on Everything
Remember operating cost + overhead cost = 0% profit.
Retail seafood markup is typically between 30-50%
Premium and rare products demand higher margins
Markup should be lower if selling locally — correlates to lower cost of doing business
Markup should be higher if selling nationally — correlates to higher cost of doing business
Benchmark against your competition
Don't overlook fees to cover additional costs

Waive fees for local pickup

Customize handling fees based on service. For example, shipping with cooler and gel packs could be $10 with additional dry ice $3. Local pickup with cooler and ice: $5.

Use flat shipping fees and set minimums on orders.

Offer additional services to increase profit. Those might include crab steaming, fish cleaning, shuck, debearding, extra sauces, express fees, etc.
---
The Best Selling Platforms
When considering selling platforms, some of the best include Amazon, Etsy, Shopify. They connect vendors and buyers for a seamless customer service experience.
Examples of forms for online ordering and local pickup: Cognitoforms.com
Examples of complete selling platforms (regional and national)
---
Managing Orders
Allow time for fulfillment

Always communicate with customers. Ex: "Orders will be ready for pickup in two hours." Use "select pickup time" app
Maintain an order cutoff time
Communicate last time of day orders accepted for same day fulfillment
Communicate with customers! "Orders received by 1 pm will be ready same day/next day, etc." For local pickups: "Your order is ready for pickup."
---
Managing Inventory
Do not oversell and cancel orders!

Use spreadsheets to track orders.

FIFO: First in, first out. Sell oldest inventory first

Hedge inventory. List 80% inventory and add as you go

Retail and online inventory

Dedicate inventory for retail/walk-in purchase if applicable
Rule=weekend=high demand
Mark products as "sold out" vs removing them from website
---
Shipping and Delivery
Look for best rates

Use discounted rates and apps approved by selling platform

Leverage found 1-day and 2-day

Use your trucks for local and regional delivery

Leverage existing refrigerator trucks

Offer local same day delivery

Offer regional next day delivery and combine with wholesale deliveries
---
Packaging Matters!
Local example: York Box and Barrel in Poquoson
National example: www.victorypackaging.com/en/product-type
Go recyclable. Ex. Greencellfoam.com
Use heavy corrugate for cold products
Dry ice will freeze your product, crack plastic, snap metals and shatter glass. As it emits C02, do not seal! Over 5.5lbs is HAZMAT regulated
---
Getting Customers
Put out a sign!

"Now taking online orders" in retail locations. Advertise by the register, side of road, back of the front door

Include leaflets with carryout order

Include web address on all information

Website presence

"Now taking online orders" banner on home page and header on other pages
Link to order form or shopping
Email all your customers
Add order/shopping to pages header
Search Engine Optimization (SEO): Get free SEO wizards on selling platforms/websites & free Google support at http://support.google.com/webmasters/answer/6259634?hl=en

Paid advertising aka ad spend — set a small budget ad tweak and expand slowly. Measure ROI.
Email marketing

Collect email addresses with online orders

Email around holidays and special events

Notify customers of seasonal specials

Marketplaces and dropship

Sell your products on another website and you fulfill order

Be patient! Selling successfully takes time, often 6 months or more
Word-of-mouth is GOLD!
---
Pro Tips
Pictures and stories

Product pictures are a must as customers like to see what they're buying. Always include descriptions.

Connect with your customers! Include pictures of you, facilities, boats, story, history
Recipes, tutorials boost sales

Shipping

Confirm carrier pickup day and times

Understand dim/weight breaks

While 1- and 2-day ground is cheap, it's not guaranteed

Some carriers offer COVID discounts; revisit contracts

Always offer overnight shipping even if expensive

Getting found online

Update location accuracy and hours on Google
Add map to site

Stay focused

Start small and grow with intent
Refine offerings, presentation, pricing
Listen to customers
Evaluate cost/profit models, including shipping for new products
---
REMEMBER . . .
Selling online is not complicated. You can be up and running in three days or fewer. Free solutions are available. Understand your costs. Define your selling strategy and invest accordingly. Use your existing capital, technology and services. Make sure you tell everyone you know you are selling online. Advertise with signs, banners, leaflets, emails!