Larpin' Good Clam Fritters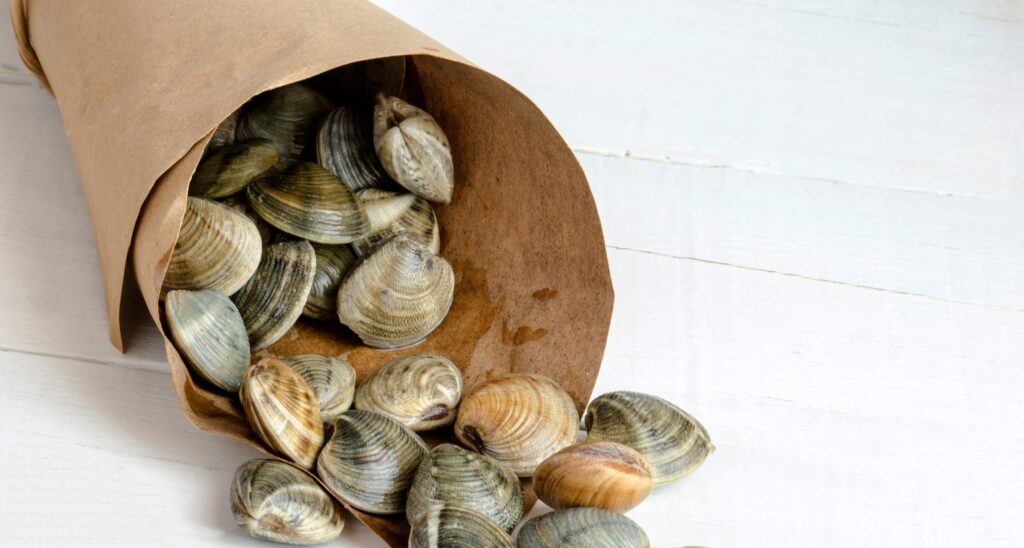 If you've ever been to a seafood festival of any type, chances are you've had some clam fritters. But did you know how easy it is to make them authentically at home?
Shirley Hogge of Bena, Virginia shows us how below.
This recipe is a Southern Seafood Classic!
WHAT YOU'LL NEED
Pancake Mix (add water type)
Water
Clams (chopped and save juice)
WHAT YOU'LL DO
Mix pancake batter as directed on box adding a mixture of clam juice and water.
Add chopped clams to the mixture.
Fry in hot grease in a cast iron skillet. Make plenty and enjoy!!