Daddy's Fried Oysters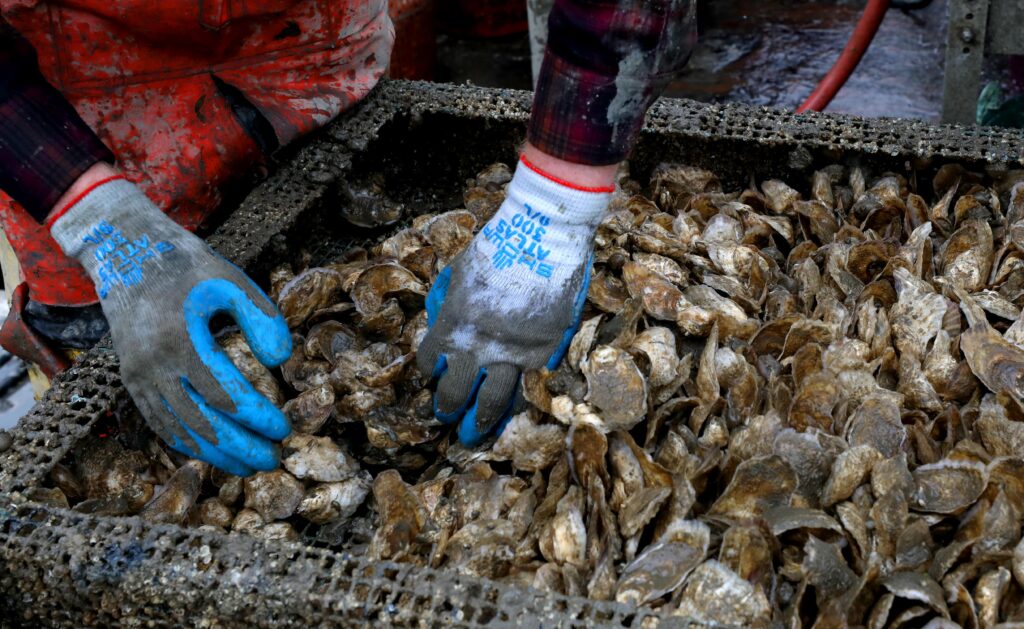 Shirley Hogge knows a thing or two about cooking seafood.
A Gloucester native and longtime Bena resident, Shirley loves and respects the water like no other. How can you not be when you grew up catching dinner from your backyard?
Her passion for cooking fresh seafood is in her blood, and one she credits to her Daddy. Her father was a waterman and if you couldn't find him out crabbing, chances are he was in their kitchen cooking what was caught that day.
Since her father's passing, Shirley has continued crafting fresh bay to plate meals, including this one: Daddy's Fried Oysters.
This recipe is a simple, four ingredient, one-pan dish that will satisfy all your oyster cravings and give you an opportunity to taste whatever place the oysters grew.
WHAT YOU'LL NEED
Virginia Oysters
White Self-Rising Corn Meal
Pepper
Crisco (Lard)
Cast Iron Skillet
WHAT YOU'LL DO
Strain the juice from the oysters in a colander (do not rinse!) and coat the oysters with plenty of pepper, no salt.
Add the white self-rising corn meal in a separate bowl or pan (add a pinch or two of pepper if you feel inclined!) and coat the oysters in the corn meal.
Put enough Crisco in your cast iron skillet to measure about 1/2″ when heated.
Add your skillet to the heat and patiently wait for the Crisco to heat up to 350 degrees. When the temperature is reached, add your oysters to the hot grease. Cook until golden brown and turn over to finish the other side. This should only take a couple of minutes total.
Remove from hot grease to a plate.
Enjoy!