Amos' Oyster Casserole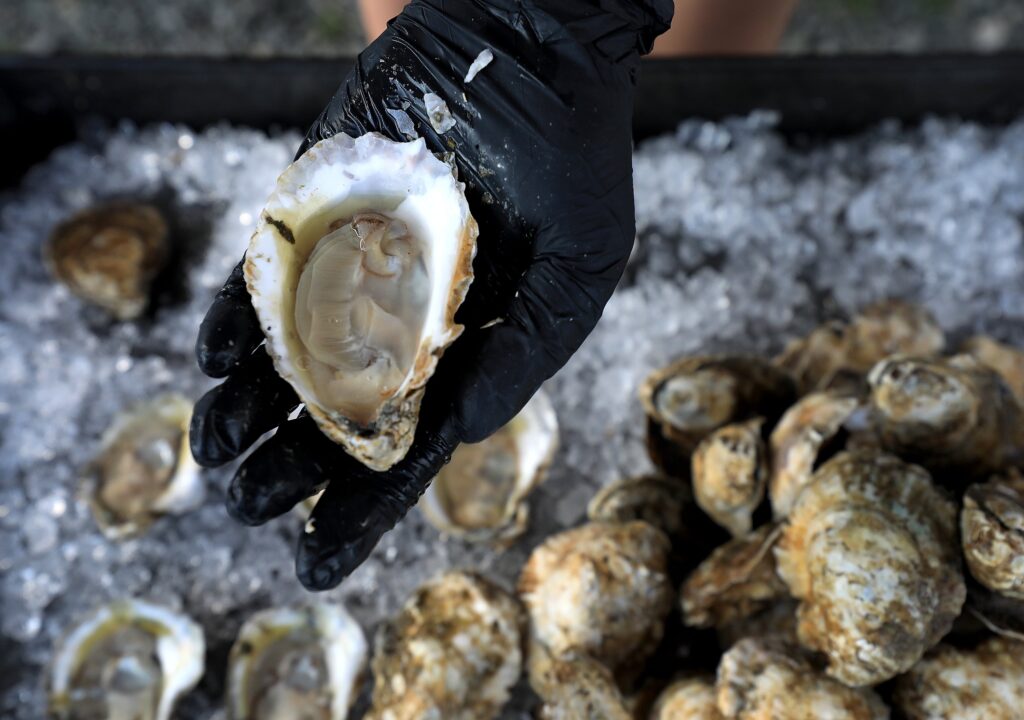 Is there anything better than a casserole? How about a casserole featuring oysters? This one comes to us courtesy of Shirley Hogge, a long-time lover of Bena, Virginia who grew up catching dinner in her own backyard (which she still does to this day).
Enjoy this recipe from her family files: Amos' Oyster Casserole.
Try it for Sunday Suppers with friends and family!
WHAT YOU'LL NEED
1 quart of Virginia Oysters (drained and juice reserved)
2 sleeves Saltine Crackers (crushed)
1 cup of Milk
1 Stick Butter (melted)
Pepper
9×13 pan
WHAT YOU'LL DO
Preheat oven to 400 degress.
In 9×13 pan, layer oysters and saltines.
Mix milk, melted butter and some oyster juice together. Pour over oysters and saltines.
Bake for 20 minutes or golden brown and enjoy!